The Irish may be lucky, but those stem-died green carnations that pop up every year are no pot of gold at the end of the rainbow.  Check out these green ranunculus.  They're much cooler than died blooms.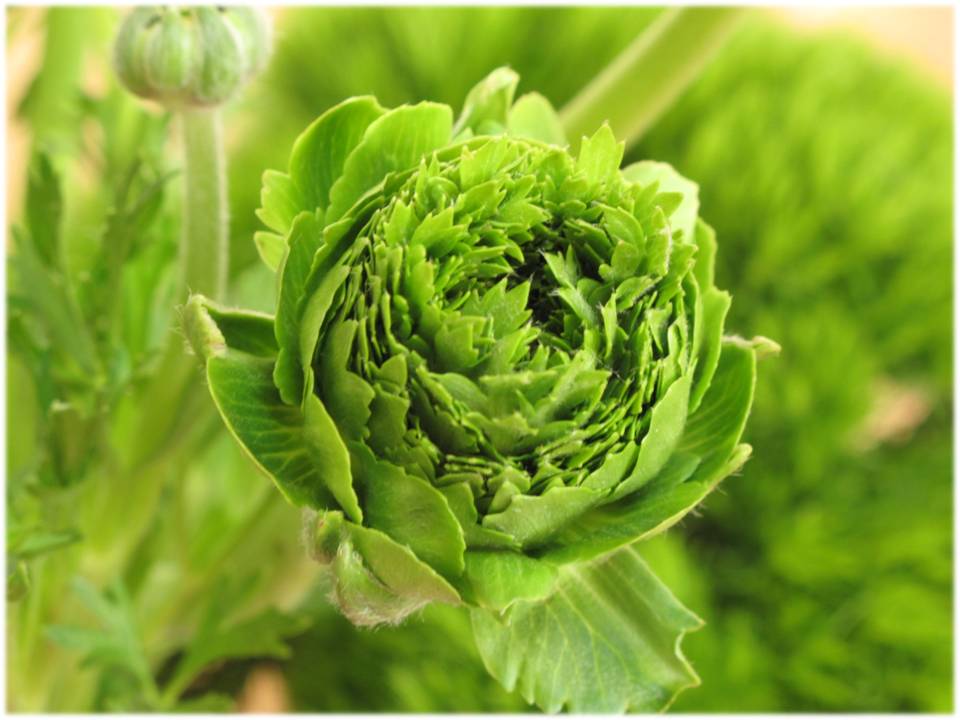 Another look at a green ranunculus.  I LOVE them!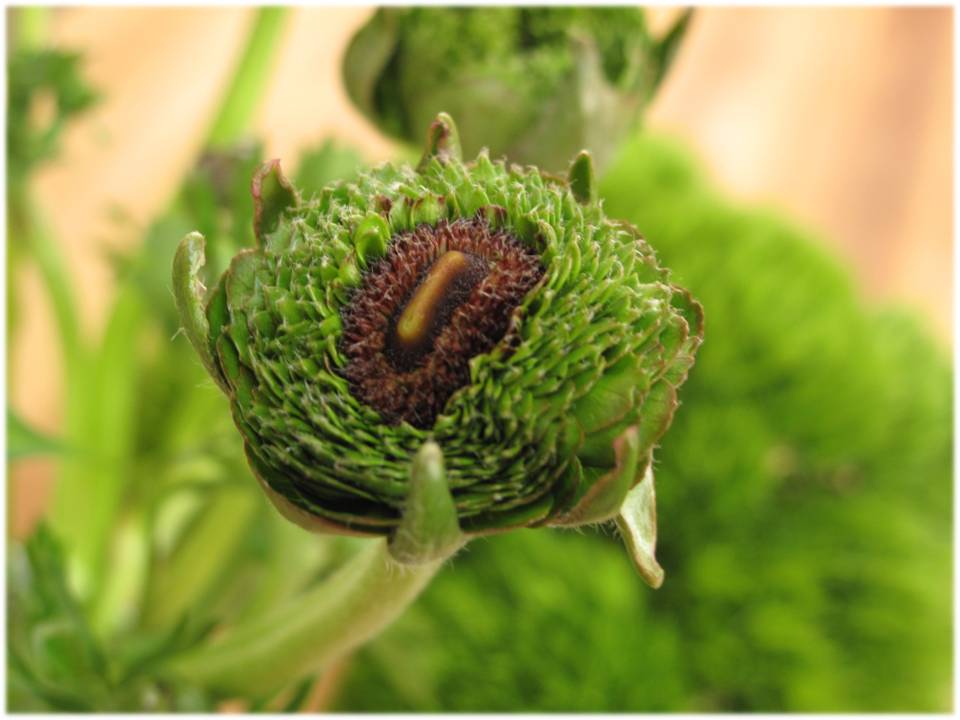 I got this super cute pot at the gift shop at Hildene this weekend and these green dianthus–a member of the carnation family–are a perfect little "poof" of green.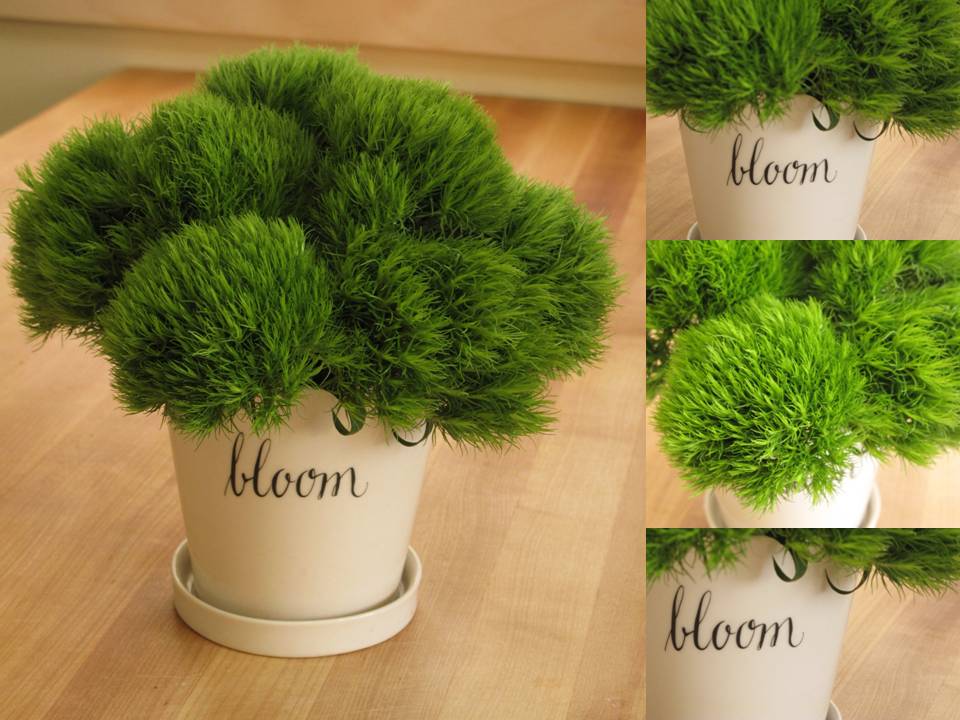 Are you celebrating St. Patrick's Day?
2 comments
I agree! So much prettier than green carnations!!
I LOVE you're blot, by the way 🙂

Thanks, Jessica!